SPECIAL ANNOUNCEMENT (click here)
We are presently in and out of the office, working remotely during the virus quarantine. To donate to the Annual Fund click the DONATE NOW button at the upper right of this screen.
For assistance Monday to Friday from 10:15 am to 4:30 pm Central Time:
General questions, and donations by check or bank wire:
Eleanor Jessup

Phone: 641-233-8190
Email: ejessup@miu.edu
Credit card (monthly or one-time) or direct deposit:
Karen Smith

Phone 641-919-2237
Email ksmith@miu.edu

Theresa Sickler

Phone: 641-233-8846
Email: tsickler@miu.edu
Endowment and Capital Campaign:
Brad Mylett

Office: 641-472-1196,
Cell: 641-919-6063
Email bmylett@miu.edu
Legacy Giving:
Eric Stakland

Office: 641-472-1180
Direct: 641-209-5478
Cell: 319-321-8800
Email: eric.stakland@miu.edu
Alumni Services:
Paul Stokstad

Cell: 641-451-4219
Email: pstokstad@miu.edu

Francis Hanna
Originals Weekend:
Eric Stakland

Office: 641-472-1180
Direct: 641-209-5478
Cell: 319-321-8800
Email: eric.stakland@miu.edu
You are invited…
You are invited to join us in supporting this unique university, where students are trained in the expansion of consciousness while studying traditional fields of knowledge.
There are a number of ways that you can contribute, ranging from supporting the Annual Fund, expanding the endowment, improving the campus, and with legacy gifts such as annuities, property and bequests.
Please join with us in supporting Maharishi's great gift to the world.
Four Support Opportunities
These are the main avenues of support for the university now and into the future
The Annual Fund
The Annual Fund campaign takes place during the university's fiscal year, which starts on July 1
Capital Campaign
The Capital Campaign inspires corporations, foundations and visionary individuals to enhance the physical campus
Endowment
The Endowment Fund establishes a permanent base to ensure the long-term vitality of the university.
Legacy Gifts
Well-wishers of MIU can make the gift of a lifetime in support of this home of knowledge.
Make an Annual Fund Gift Today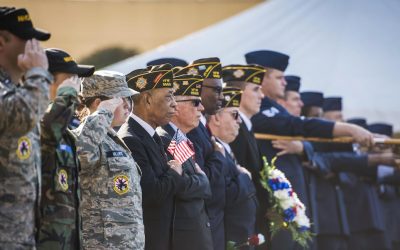 Melanie Telego served two years in the US Army in the 1990s and spent a large part of her life around military installations, following her career soldier husband. She worked as a substitute teacher in public schools as well as in a Department of Defense school in...
read more
---
Development Office ♦ Maharishi International University ♦ 1000 North 4th Street ♦ Fairfield, IA 52557
giving@miu.edu ♦ 641-472-1180 Monday-Friday, 10:15-4:30 CST
Maharishi International University, a nonprofit, tax-exempt 501(c)(3) corporation since 1988, is designated to receive charitable gifts.