Non-cash gifts come in many forms, from stocks, cars and real estate, to furniture, building materials, clothing, food, paintings, and collectibles. Services you might perform for free for the University are not considered tax-deductible gifts, although any costs you accrue as part of the work done (such as paint for painting you do) are deductible.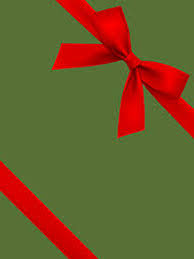 For other property donations, you may help us by filling out the form available below. It will be sent directly to us when you click the submit button. Or you can contact us at 641-472-1180, or giving@miu.edu. We will in turn contact you to coordinate our receiving and recording of your gift.
Although most non-cash gifts are welcome, it should be kept in mind that for various reasons MIU may not accept every gift offered. Therefore, it is necessary for MIU to evaluate gifts before final acceptance.
As is true of all donations, gifts of property must be recorded at the Development Office in order to be acknowledged as official donations to the University.
NOTE: If you have arranged with someone at the University where the donation will be utilized, that person will coordinate with us for the proper accounting of the gift.
Once we receive the gift we will send you a letter that can be used for tax purposes. The Internal Revenue Service states that the more detailed the description of the gift, the more valid the thank you letter will be for tax purposes. The full description will be included in the letter we issue.
Extra items needed
In addition to filling out the form, if you can provide the following it will help with this process:
Digital photos of the item(s)
Photos of any receipts for the original purchase of the item
If the valuation of the gift is over $5000, the IRS requires an independent appraisal by an appraiser qualified to put a value on that type of property, so a digital copy of any such appraisal would be best
Also, a form 8283 is required to be filled out if any donated property is given a value of over $500. The form 8283 has a section to be filled out by an appraiser, which is required if any item or collection has a value of over $5000. (Instructions can be found at https://www.irs.gov/instructions/i8283)
The actual form can be downloaded here. You should be able to type into the form, have your appraiser add items (in Part IV), and then you can save it and send it along with any other extra items specified above to giving@miu.edu. Please specify "Non-Cash Gift" in the subject line of your email.
MIU does not provide tax, legal, or accounting advice. This material has been prepared for informational purposes only. You should consult your own tax, legal, or accounting advisors for the proper evaluation of your gift and the preparation of any tax forms.
Make or report a non-cash donation