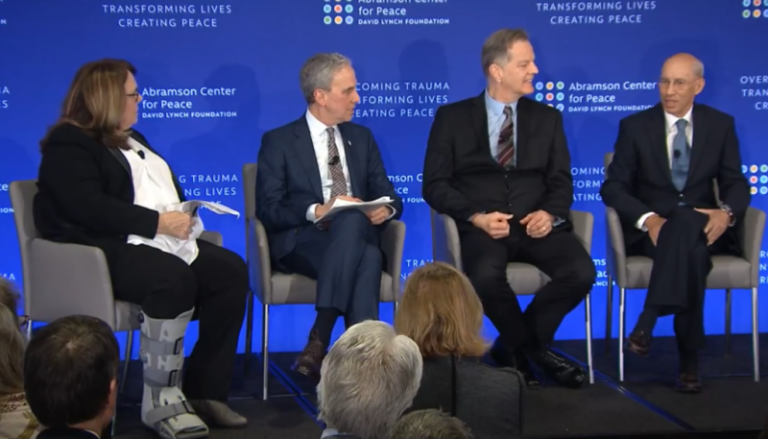 INNOVATIVE SCIENTIFIC RESEARCH IN HEALTH AND PHYSIOLOGY
Center for Social Emotional Health and Consciousness
Maharishi International University (MIU) faculty and graduate students continue to be leaders in advancing the scientific understanding and applications of natural, prevention-oriented methods for individual and societal wellness. Examples of research project areas include neuroscience, stress-related mental disorders, and applied molecular biology. Research collaboration has occurred with the Veterans Administration San Diego Healthcare System in CA, the University of California at San Diego in CA, Uniform Health Services in MD, and Northwell Healthcare System in NY, to conduct groundbreaking research on the effects of TM on Post-traumatic Stress Disorder (PTSD) in Veterans; the University of Loyola Stritch Medical School in IL, which found that TM significantly reduced burnout and depression in academic physicians; and African Women's and Girls' Organization for Total Knowledge and the United Women's Platform for Empowerment and Development (UWOPED) which found and improvement in self-efficacy and self-empowerment, to name a few. Funds raised will help cover the following costs:
Research interventions such as Transcendental Meditation Instruction, Aroma Therapy doses, Maharishi Vedic Sound Therapy session, etc. for subjects participating in the experimental groups

Protocol for subjects participating in the control groups.
Measurement inventories and surveys when fees are required.
Travel costs when needed.
Additional qualitative and quantitative analysis support when needed.
History: The Center was founded in 2013 by Drs. Sanford and Randi Jeanne Nidich, Faculty members of the Physiology and Health graduate program at Maharishi International University (MIU). Dr. Sandford Nidich has been has been a pioneering researcher in the field of complementary and integrative medicine for over several decades. Dr. Randi Jeanne Nidich is a leading expert in Consciousness-based education. Research projects have included investigating the effects of Transcendental Meditation on social-emotional
competencies, academic achievement, and moral development in middle and high school students, teacher burnout and perceived stress, and trauma and other psychological distress factors in women prison inmates.

Purpose: To promote the mental health and emotional, social, and spiritual wellbeing of at-risk and disadvantaged groups in society through the Consciousness-based approach of Maharishi AyurVeda, the Transcendental Meditation® technique, and other prevention-oriented, natural health care programs.

Methods: Our projects conduct original research on the clinical effects and basic mechanisms of these approaches in order to document the efficacy and future application to reduce suffering and increase well-being.

View more on our future and current research projects which you can support, as well as our completed projects below: