The Nancy Watkins Memorial Fund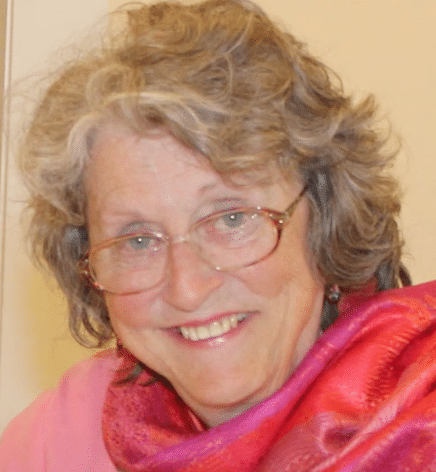 Maharishi International University is pleased to announce a new scholarship fund – the Nancy Watkins Memorial Fund – whose purpose is to support MIU international students.
Nancy Watkins was well known and beloved as the go-to problem solver for student visa issues by generations of international students.
Please support the Nancy Watkins Memorial Fund.
NOTE: Your gift will help MIU International students, but if you want to specify that it benefit students from a particular country and/or in a specific academic department, please state your preferences in the comments field on the donation form.
Other Ways of Giving to Support The Nancy Watkins Fund
Stock
You may qualify for significant tax advantages by giving stock to MIU.

See our Stock Gift Page to learn more.
Crypto
MIU accepts donation of the following cryptocurrencies:
Bitcoin (BTC)
Bitcoin Cash (BCH)
Dai (DAI)
Ethereum
Litecoin (LTC)
USD Coin (USDC)
Click here to get started.
Mail
Make a check payable to MIU and mail to:
Development Office
Maharishi International University
1000 North 4th Street
Fairfield, IA 52557
Please include the phrase "Nancy Watkins Fund" in the check memo or attached note.
Bank Wire
NATIONAL DONATION:
Send a wire from your bank  to:
MidWestOne  Bank
100 East Burlington
Fairfield, Iowa 52556 USA
Routing # (also referred to as ABN #) 073901233
Maharishi International University
1000 North Fourth St.
Fairfield, IA 52557 USA
Account # 14-9825-8
Please Include your name, the word "donation" and the sentence "Nancy Watkins Fund"
---
INTERNATIONAL DONATION:
Intermediary / Receiving Financial Institution
SWIFT Code: BBWIUS44XXX
Bank Name: Bankers' Bank
Bank Address: 7700 Mineral Point Road, Madison, WI 53717, USA
Beneficiary Financial Institution
Bank Name: MidWestOne Bank
Bank Address: 102 S Clinton St., Iowa City, IA 52240
Bank/Fed Routing Number: 073901233
Beneficiary Information
Beneficiary Account: USBBWI44 073901233 1498258
Beneficiary Name: Maharishi International University
Beneficiary Address: Treasurer's Office, Fairfield, IA 52557
Please Include your name, the word "donation" and the sentence "Nancy Watkins Fund"