Maharishi Archives will provide a solution at the heart of MIU's sustainability and the success of TM-related projects around the world. We are creating a secure online digital archive of Maharishi's complete body of knowledge, including the unique materials of MIU, and the history of the TM Movement. Our digital archive will be an indispensable tool for MIU students, staff, and faculty. Moreover, seekers of knowledge everywhere will be able to have a direct connection with Maharishi's teachings, providing wisdom for future generations. Those generations will be inspired to attend MIU in appreciation of what it stands for, enriching the quality of our student body and the scholarship on our campus.
We have world class archival content management software that meets the standards followed by institutions like the Library of Congress and Harvard. We already have over 100,000 source materials and items in our collection, and are in the process of cataloging, digitizing, and preserving them according to best archival practices. We are launching our preliminary online archive in early 2023, and will be adding to our digital collections every week.
MGAC was created to help fulfill Maharishi's wish for maintaining the effectiveness of the teachings for all future generations. The many aspects of this process include:
creating a shielded, digital repository of original materials;
maintaining an online archive for the public;

establishing an archive on every continent with exhibitions of Maharishi's teachings on display;

and thereby support the creativity of future generations and their desire for spiritual growth and worldly enjoyment.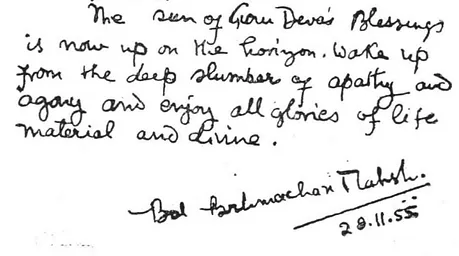 Orderliness | We have selected standards of best practices and designed a record grouping system based upon the International Council on Archives. This ensures that as we continue to process the original materials in our care, everything is archivally sound, can be easily located, and has been digitally reproduced.
Camaraderie | "Harmony exists in diversity" is a principle of Maharishi's Science of Creative Intelligence (SCI). Our philosophy at MGAC is that the best results come from the cooperation of different, unique elements in our family of meditators around the world.
Enjoyment | We want the Archive to foster a personal connection between the viewer and Maharishi's teachings. In our opinion, that is best achieved by making the process enjoyable and ensuring that the Archive is maintained in a spirit of openness and altruism.
Gratitude | MGAC has received a groundswell of support and donated materials from countless people around the world. A heartfelt thank you to everyone in our community.