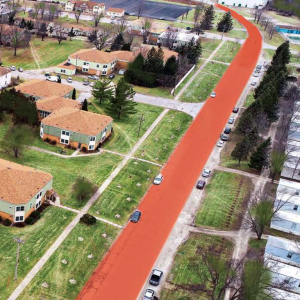 Zimmerman Boulevard was beautifully paved with concrete in the 1980s. But in these intervening decades, it has slowly evolved (as things do) from Glorious to Acceptable, to Undignified, to Frustrating.
This major campus thoroughfare is our primary entrance from B Street and is often our visitors' first impression of MIU.
It accesses our Guest and Conference Centers, Utopia Park, the new Global Peace Village, the Golden Domes, the Golden Dome Market, and more.
It's high time we restore this highly visible, much-traveled, one-time showpiece to its original grandeur.
Cost: $200,000
Total

received + pledged
$ 1,810