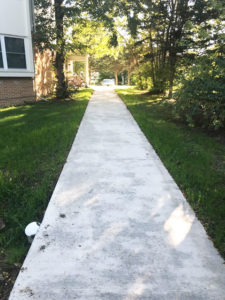 The miles of sidewalks that serve campus have been systematically repaired and upgraded over the past several months, made possible by generous contributors to the Annual Fund. At the writing of this post, repairs to the sidewalks around Building 112 are well underway and are expected to be completed soon.
---
Development Office ♦ Maharishi International University ♦ 1000 North 4th Street ♦ Fairfield, IA 52557
giving@miu.edu ♦ 641-472-1180 Monday-Friday, 10:15-4:30 CST
Maharishi International University, a nonprofit, tax-exempt 501(c)(3) corporation since 1988, is designated to receive charitable gifts.