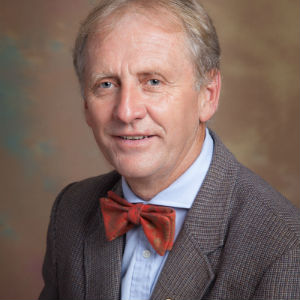 Chairperson, Department of Exercise and Sports Science
Associate Professor of Education
Ken Daley has taught at the Maharishi University of Management for ten years
"I am a life-long educator. Nothing brings me more joy than the "look of knowing" in the student's eye when the "a-ha" of learning takes place, and that is all the reward I need to keep teaching. Teachers as role models are at work twenty-four hours of the day. The young people you work with should not see any gap between what you teach and how you live."
Ken Daley is Chairman of the Department of Exercise and Sport Science and a part-time faculty member in the Department of Education, specializing in the integration of technology with the elementary and secondary curriculum. He received his Bachelor's degree from University of New Brunswick in physical education, and a Master's degree in curriculum design and instruction from the University of New Brunswick.
Professor Daley served for nine years as a sport administrator and consultant for the Province of New Brunswick, Canada. He then joined the faculty of Maharishi University of Management and Maharishi School of the Age of Enlightenment as department head of physical education.
He has been voted teacher of the year at both schools.
Professor Daley's area of research and publication has been split between sport science and electronic publication. He has presented twenty-six times at the state, national or international level in sport science and seven times at the state or national level on electronic publication. He has authored or edited nine books and manuals, authored twenty-two articles, developed four electronic journals and newsletters, and developed numerous web sites. He has taught courses on basic computer skills and web development and acted as an industry consultant in web development.
Professor Daley currently serves in the following capacities:
Executive Director, Iowa Association for Health, Physical Education, Recreation and Dance
Executive Director, Let's Go JeffCo
Program Director, The Tobacco Prevention Center
Initiative Organizer, Blue Zone Project for Fairfield
Council member, Health and Human Services RHEC VII
Co-Chair, Iowa Partners: Action For Healthy Kids