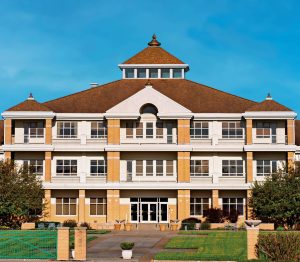 Last year we thoroughly renovated the top floor of the very elegant, perfect Vastu Fairfield IT & Business Park building, which was donated to MIU by Alan and Linlin Marks — resulting in 36 elegant much-needed new dorm rooms for MIU's professional graduate programs, including ComPro and our new Accounting Professionals programs.
Today, the ground floor is on the verge of completion. In addition to many more student rooms, it features an elegant three-story lobby, numerous work and study areas, kitchen and dining room, a theater, and recreation areas.
Placing these specialized graduate programs a few miles north of campus in this elegant, new extension campus has allowed MIU to meet its fast-growing need for more on-campus student housing.
Cost: $150,000
Total

received + pledged
$ 993