Success on Step 1!
Your subscription preferences have been added to our records.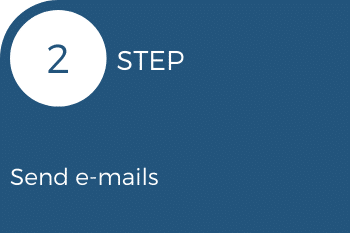 Now that you have made your selections, it's best to add the emails to your safe sender list.
One easy way to do that is to send an email to the publication email of your selection(s), with YES in the subject line, and no message in the body of the email.
You can view the publication emails below.
Our Emails and Their Topics
| Publication | About the Publication | Publication Email |
| --- | --- | --- |
| MIU Development Office | This includes emerging campaigns such as the Annual Fund, Capital Campaigns and other Development Office news and announcements | development@miu.edu |
| MIU Achievements | News and profiles featuring MIU students, graduates, faculty and staff | miu.achievements@miu.edu |
| MIU Planned Giving News | Alerts regarding wills, bequests, tax benefits and other financial instruments of interest to people doing estate planning | planned.giving.announcements@miu.edu |
| MIU Press and Bookstore | Annnouncements of new books and other publications from MIU Press, and MIU Bookstore news | press.bookstore@miu.edu |
| MIU Events | Alerts regarding upcoming in-person events sponsored by MIU | miu.events@miu.edu |
| MIU Webinars | Alerts regarding upcoming webinars sponsored by MIU | miu.webinars@miu.edu |
| MIU Academic News | News regarding academic programs at MIU | academic.announcements@miu.edu |
| MIU Announcements | Announcements and event alerts of relevance to people living in the Fairfield area | local.announcements@miu.edu |
| MIU - The Originals News | News and events of interest to TM teachers from the early days of teaching the TM program | originals.announcements@miu.edu |
| MIU TM Program alerts | Alerts of relevance to people practicing the TM and TM-Sidhi programs | tm.program.announcements@miu.edu |
| MIU Invincible America Support | News of interest to supporters of the Invincible America Program | ia.support@miu.edu |
| MIU Changemaker Events | Changemaker Event News | changemakers.announcements@miu.edu |