April 11, 2022 • ISSUE 618
Chris Kein
Passion for Learning and Mentoring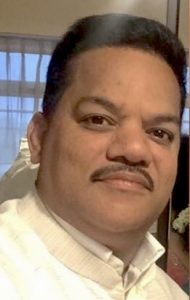 MIU alumnus Chris Kein is the director of Information Systems and Technology at AITACS, an international IT service company, where he oversees business development, delivery, and new product development. His job involves traveling in North America in search of new projects, clients, and talent.
A native of Singapore, Chris earned his MBA from the University of Missouri and started his first IT company in 1997. Since then he has worked for various IT companies in a variety of leadership roles in the US and Southeast Asia.
Among Chris's passions are lifelong learning and self-improvement, and he strives to stay up to date in his field by taking courses and earning new certifications. In 2008 he decided to get his second MBA to "upgrade his skillset."
As a result of his interest in personal development he had known about Maharishi and the Transcendental Meditation® technique, so he decided to enroll in MIU's MBA in Accounting Program. He learned the TM® and TM-Sidhi® programs and enjoyed his stay in Fairfield.
"When you are getting older, you experience more pressure in life," he said. "I notice how TM reduces stress and anxiety and improves relationships with co-workers. It has also increased my job satisfaction, performance, and productivity."
Chris is also passionate about training and mentoring young graduates. Over his career he has recruited dozens of people out of college and helped them integrate into their work environment and grow their careers. He has continued to nurture his relationships with his mentees as they moved up to more senior positions.
"I try to learn from other people, and I get great ideas from young people from different cultures," he said. "It improves what I am doing."
Chris believes in living a contented life and creating a positive impact not only for himself but for others.