Dear Friends of MIU,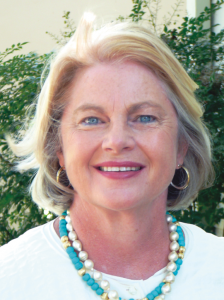 After 50 years as a Trustee of MIU it is very fulfilling to report the great progress that has occurred. President Hagelin and his team have shepherded the University during these difficult times and have not only "stayed the course" but have increased enrollment, cash reserves, and the endowment. Online education in Maharishi Ayurveda Integrative Medicine is flourishing, and the Computer Science Professional program will have its all-time highest enrollment next year. The Wege Center for the Arts is a beautiful renovation that houses the outstanding undergraduate and graduate art programs. These new developments are so impressive and are just a sample of what has been happening. But I also want to mention something that has not changed—that is the commitment to giving the highest level of knowledge to our students. Maharishi's vision of enlivening the full potential of the knower along with the cutting edge of knowledge in each specific field continues to develop exceptional graduates. Your support of the
Annual Fund
is critical to the University and every dollar makes a difference. Please donate whatever you can so that this Lighthouse of Knowledge can continue to shine throughout the world.
PS: We are off to a good start this year and we thank all of you who have recently donated
All the best,
Josie Fauerso
Founding Trustee