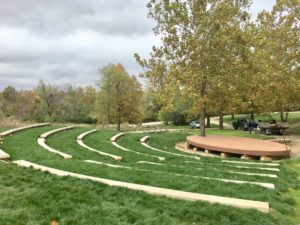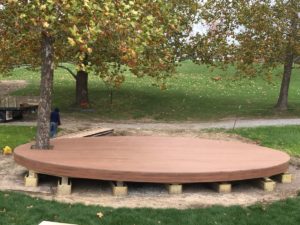 The elevated stage at the amphitheater in Gil Younger Central Park, with its tiered seating and memorial garden, is now completed (except for a few finishing touches).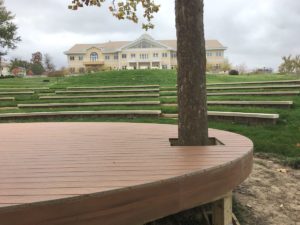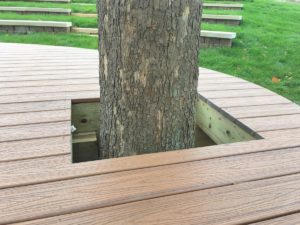 This centerpiece of the  beautiful multipurpose park, which features shade trees, lawns and flower beds, will be a venue for plays, concerts, lectures, movies, and more, for students, faculty and visitors to enjoy.
Nearby, a Maharishi Vedic Observatory has  been completed.
---
Development Office ♦ Maharishi International University ♦ 1000 North 4th Street ♦ Fairfield, IA 52557
giving@miu.edu ♦ 641-472-1180 Monday-Friday, 10:15-4:30 CST
Maharishi International University, a nonprofit, tax-exempt 501(c)(3) corporation since 1988, is designated to receive charitable gifts.